Short documentary
The short documentary was produced in preparation for the virtually hosted defense of the second phase of the DFG-funded Research Unit Cosmic Sense. The movie was offered to the reviewers as replacement for a visit to the site and features the work of the research unit at a filed laboratory in Marquardt (Germany).
Since 2019, the Cosmic Sense team has installed a cluster of Cosmic Ray Neutron Sensors (CRNS) at the site to investigate and improve the technology, which measures soil moisture at scales that are relevant for agricultural applications non-invasively.
The movie was produced in cooperation with the centre of information technology and media management ZIM at the Univertisy of Potsdam.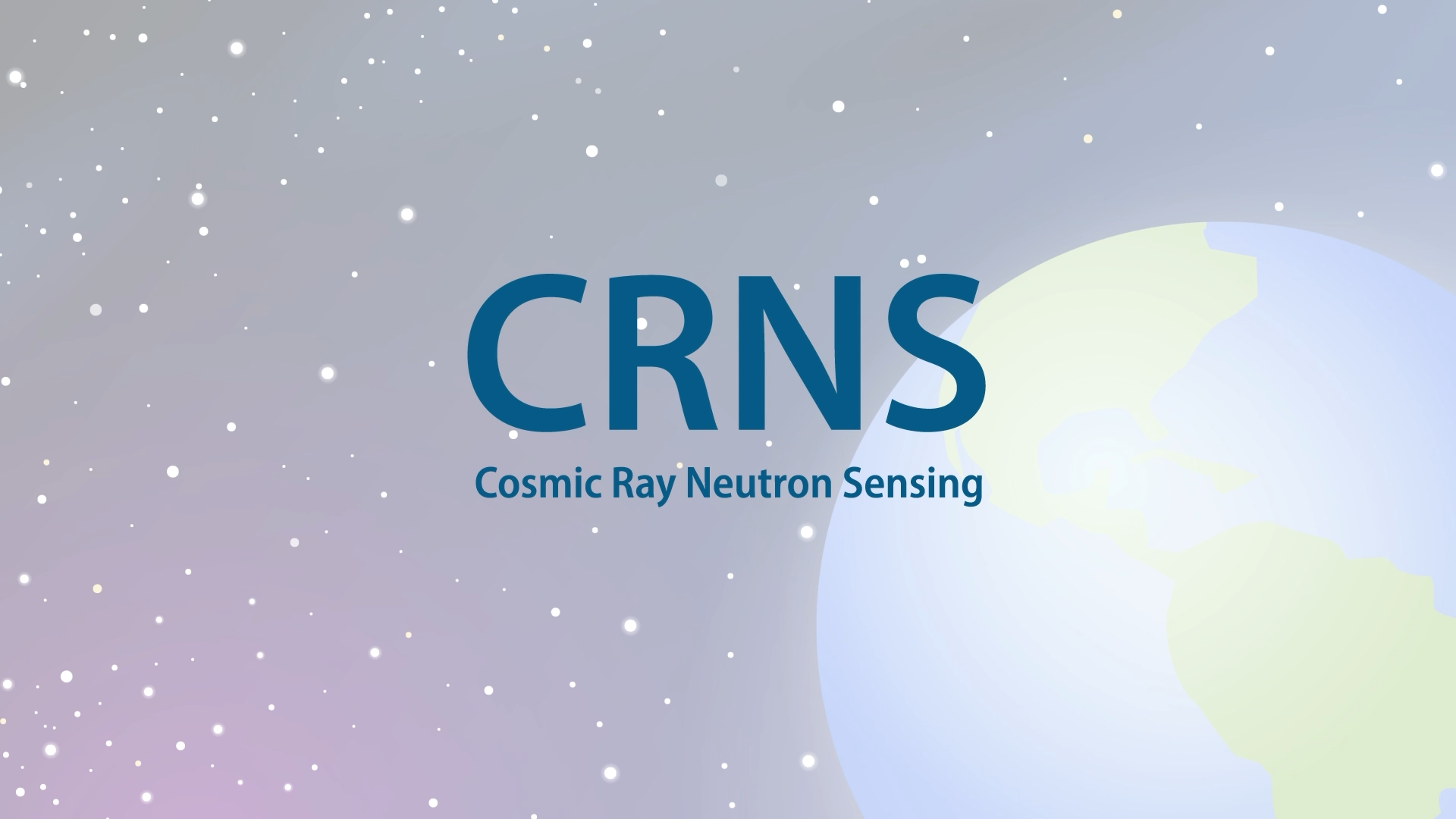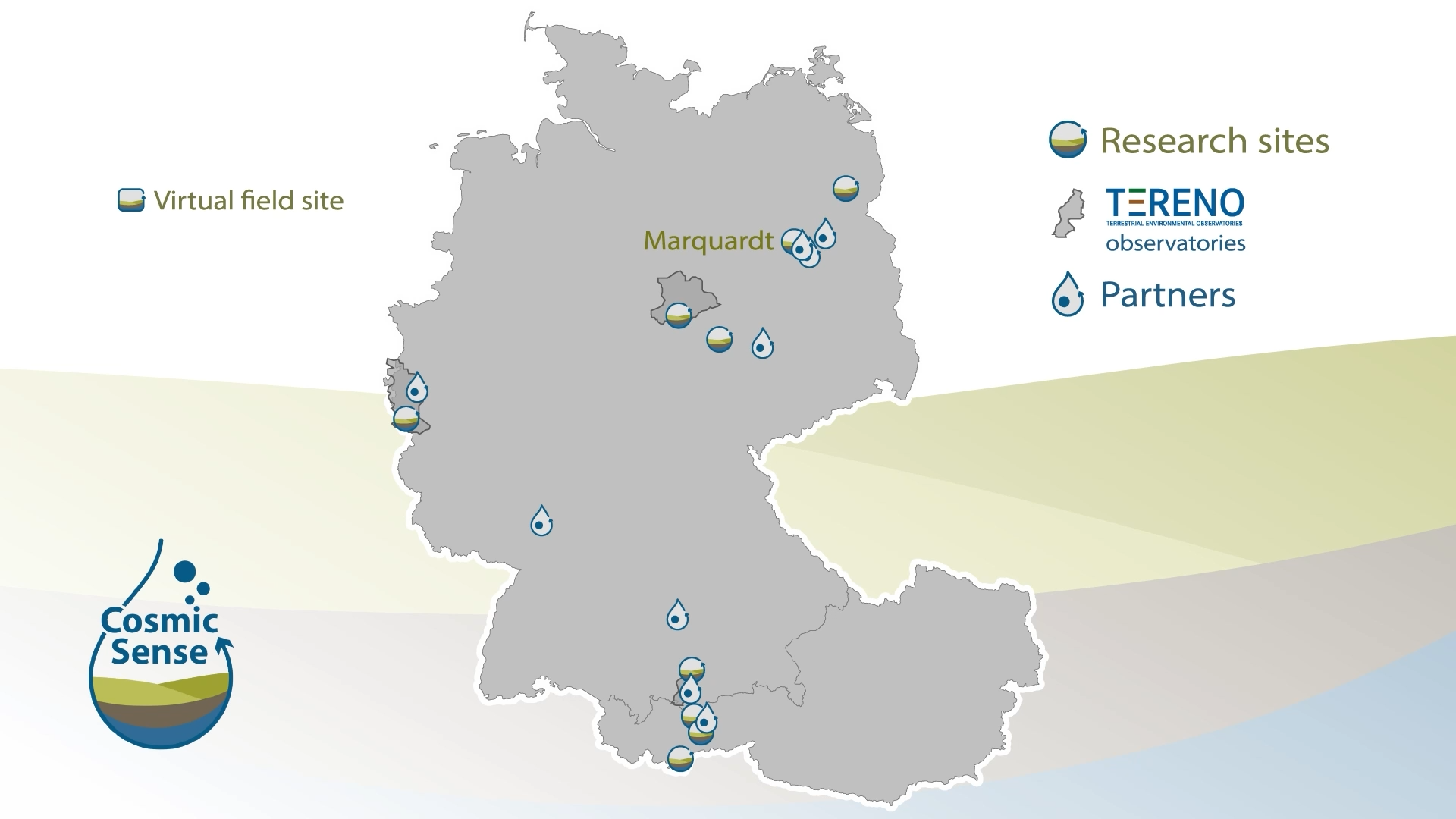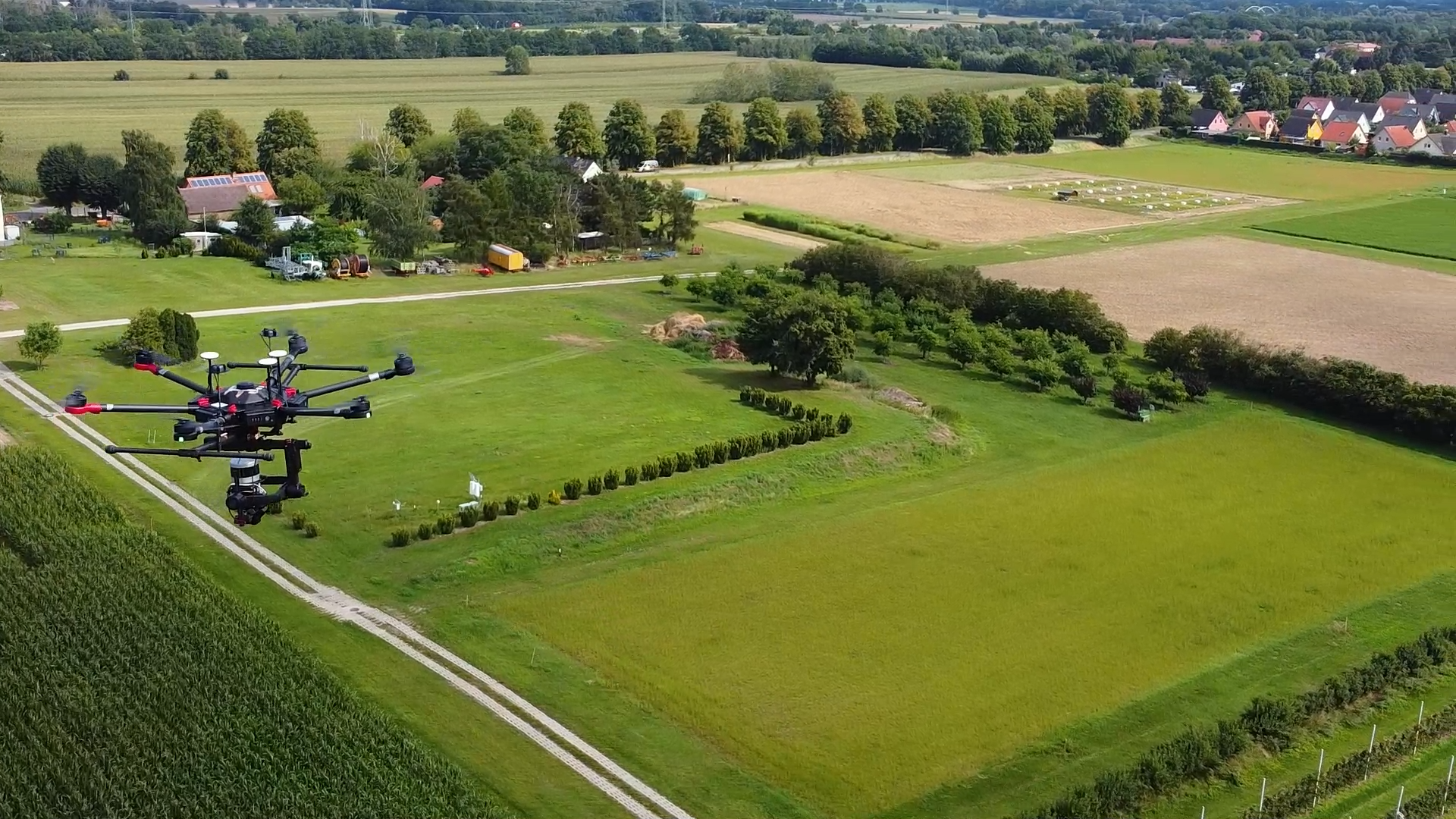 (Foto: Tobias Hopfgarten, ZIM Uni Potsdam)